Virtual Project Control

Proteus will create a complete project control & management system, with integrated 3D drawings / linked with all related documents & details. With minute attention to every detail, allowing a complete "Walk Through" and support experience. No detail is to small or Project to big!




100% Total Integration

Simply point to a part, click, and every document connected to that item is easily available for review and reference. One system integrated and portable.
Cad Drawings
CAD File Viewers Included
No need to worry about multiple cad files in different formats. The Proteus system will coordinate all drawings and create ONE fully integrated drawing package.
PDF / parts lists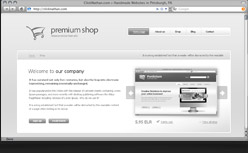 No Translation Required
The Proteus system provides all Document and Drawings file viewers, as part of the system. You do not need special applications that may cost hundreds of dollars.
Documents / Spreadsheets
View in Original Format
MS Word, Excel, Data Sheets, Drawings, and any PDF documents will all be integrated into the system. Point, Click and the information is there.
Welcome to Proteus Systems Site.
CAD systems and file cabinets full of drawings and documents, have been the normal "Document System" for many years. We, simply put - HAVE A BETTER WAY!
Ever had the need to find the supplier, drawing or parts list for some part of a system installed somewhere out in the plant? We have all been there, and have all experienced the frustration, and loss of time to try and find the information you need "NOW". We at Proteus have also had that frustration, so we found a better way. We have created the Proteus - Automated Design Generator
3 Dimensional Drawings of your parts or buildings
All Documents linked to each part and support section of your drawings.
Every Document, regardless of type, quickly accessible for every detail.
Recent Comments

Before Proteus, I could never find the specific information I needed.
Now it is all there and organized.
E-mail Newsletter
We keep in touch, and let you know of any updates and improvements.
Contact Us
Telephone: 416-706-7974
E-mail: miro@proteus-Global.com
Address: 2114 Mersea Rd. B,
Leamington, Ontario, Canada, N8H 3V7