Total Project Management

Project Management is a broad term, we believe in the concept of "keep your eyes on the big picture" approach. You must also " micro manage", make sure you manage all of the small projects with a plan towards total integration of all. You must focus on each and every detail, you need to manage the project and not have the project manage you. We manage many project components and ultimately integrate all into the main system. Proteus has the team you need.




Total Design&Engineering

What we mean by Total design, is fundamentally a 3D Holistic View of the system. You need to be able to look at every component, every part, and every angle, in minute detail. You need to see each part, but also where it fits in the "big picture" and how do I get at it, adjust it, fix it or replace it.
The right design, and engineering of the total system can let you find, review, and get you in and out fast and efficiently.




Prototype - Manufacturing

Ideas, Ideas, creating engineering specs, building Prototypes, fabricating pre-production, and final manufacturing engineering, we provide a total start to finish system. All wrapped up in a graphically oriented, 3D drawings + complete document integration + maintenance & service, system.
Total integrated Project Management, Design, Engineering, Documentation, Manufacturing and Service Support System.




Total Access to Data

The CDD - Cad/Doc/Database. system reduces time spent finding information, Provides more & accurate information, Ability to view & Share entire facility/parts with anyone, Non-CAD personnel can "Run & Integrate" the system. The Proteus system is you Data Vault, maintaining all of your intrinsic and proprietary information , all encapsulated in one system, "UP-TO-Date", and always available when and where needed.
Total Piece of Mind!.
Our Services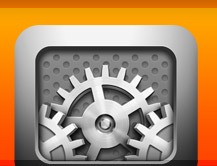 Project Management.
We review all aspects of your project, determine the correct mix of specialists and engineers to produce the 3D drawings and documents to complete your requirements. We work with your organization to find the best fabricators & manufactures of the equipment, and services your will need. We follow the process from start to finish, from fabrication to installation, and we provide the electronic paper trail to manage every aspect of the project.
Design & Engineering
We have a professional and experienced team of mechanical, chemical and electronic engineers, ready to help design, prototype and arrange manufacturing of almost any thing you may have imagined. If you only have a concept, we can help make that a reality. Our group of Engineers have designed complex chemical plants,complex electronic systems and products for home and industry.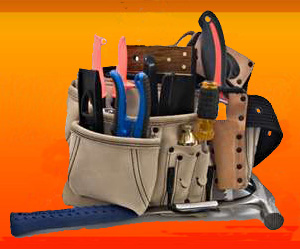 Prototyping / Fabrication / Maintenance
Sometimes designing a product is straight forward, sometimes you have to design in the ability to service and maintain a system or component. Designing in the ability to repair & replace a parts, is critical. In addition designing in the ability to manufacture a system is also critical, if you can't build it easily and inexpensively, it may not meet the goals as required. Designing for ease of manufacturing, repair, and maintenance is something we at Proteus understand and Design in from the start. So you can retain the benefits over the life of the product.
Documentation & Support
Support, That means different things to different people, but to Proteus, it means we are part of your organization, we are part of your team. A major part of our system is the documentation, integration. We really believe the documents tell the story about the project. You need to have the right document for each and every part. You also need to be able to find it when you need it. So we make a strong commitment to integrating all of the support documents right into the system.
Proteus is also right there when you need us. We are part of that integrated support system, we are never more than a click away.
Service Keys
Recent Comments
The documentation is wonderful. Every manual, every tech sheet, right there in the system and always accurate and up to date. Even months later when a part changes, the spec sheet is there in the system, that's support.-Nancy Hendricks
Our Commitment to Detail & to You.
We have all worked with companies "over seas". Time differences, language issues, and security issues to many to talk about. Proteus is a North American Company. East Coast time zone, we are local and experienced in North America systems and ways of doing business.
We do and can, provide secure and even "Secret" security clearance, we fully support all copyright and paten codes and agreements, we will never become your "competition".
Proteus is dedicated to working with you now and fore many years to come. Simply put, we want to be your "internal"- Virtual - Project management & design team.
Let Proteus build a system for you.