Proteus Systems Inc.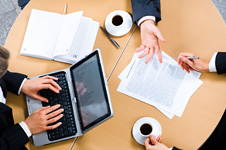 Energy for the Future Now!
Invitation for Investment Evaluation,

a Letter from the president.


Compatibility
Electricity from Excess Heat!
I was frustrated, trying to find ways of cutting costs, I really did not want to lay off staff. This system will recover wasted energy and wasted dollars $$, may help keep my staff and my plant working! -Bryan Kepler
The Opportunity
Proteus is moving to the next phase of the project, that of finishing the second phase of commissioning and move towards production of onsite units for commercialization and testing. For this phase Proteus is in search of a company that also recognizes the vast potential for this generator in a market place desperately searching for a solution. Proteus is seeking out a company that would provide the business support and would become our strategic partner that will join the team of visionaries and provide the business support needed to bring this system to industry.
The Invitation.
Proteus would like to offer you an opportunity to meet with its team for a full demonstration of the project and to evaluate the technology for yourselves. We believe that you will be greatly excited at the opportunity to work with us on this critical project. For more information on the opportunity and to join with us in our invitation, please feel free to contact me by going to the contact page on this web site. Please mention the word Opportunity in the message section and I will be sure to respond quickly to your inquiry.

Best Regards,



Miro Milinkovic, P. Eng.
President.


Let Proteus build a system for you.