Proteus Systems Inc.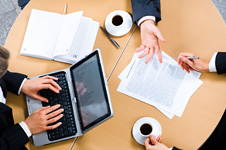 Energy for the Future Now!
Invitation for Investment Evaluation,

a Letter from the president.


Compatibility
Recent Comments
I was frustrated, trying to find info in our old system. Outdated drawings, specs out of date on parts, maintenance info was lost. Now I have everything I need, when I need it, Proteus really works! -Brian Beswick
The Opportunity
Proteus is moving to the next phase of the project, that of finishing the second phase of commissioning and move towards production of onsite units for commercialization testing. For this phase Proteus is in search of a company that also recognizes the vast potential for this generator in a market place desperately searching for a solution. Proteus is seeking out a company that would provide the business support and would become the strategic partner that will join the team of visionaries and provide the business support needed to bring this system to industry.
The Invitation.
Proteus would like to offer you an opportunity to meet with its team for a demonstration of the project and evaluate the technology for yourselves. We believe that you will be greatly excited at the opportunity to work with us on this critical project. For more information on the opportunity and the invitation please feel free to contact me at the coordinates below.

Regards,



Miro Milinkovic, P. Eng.
President.


Let Proteus build a system for you.